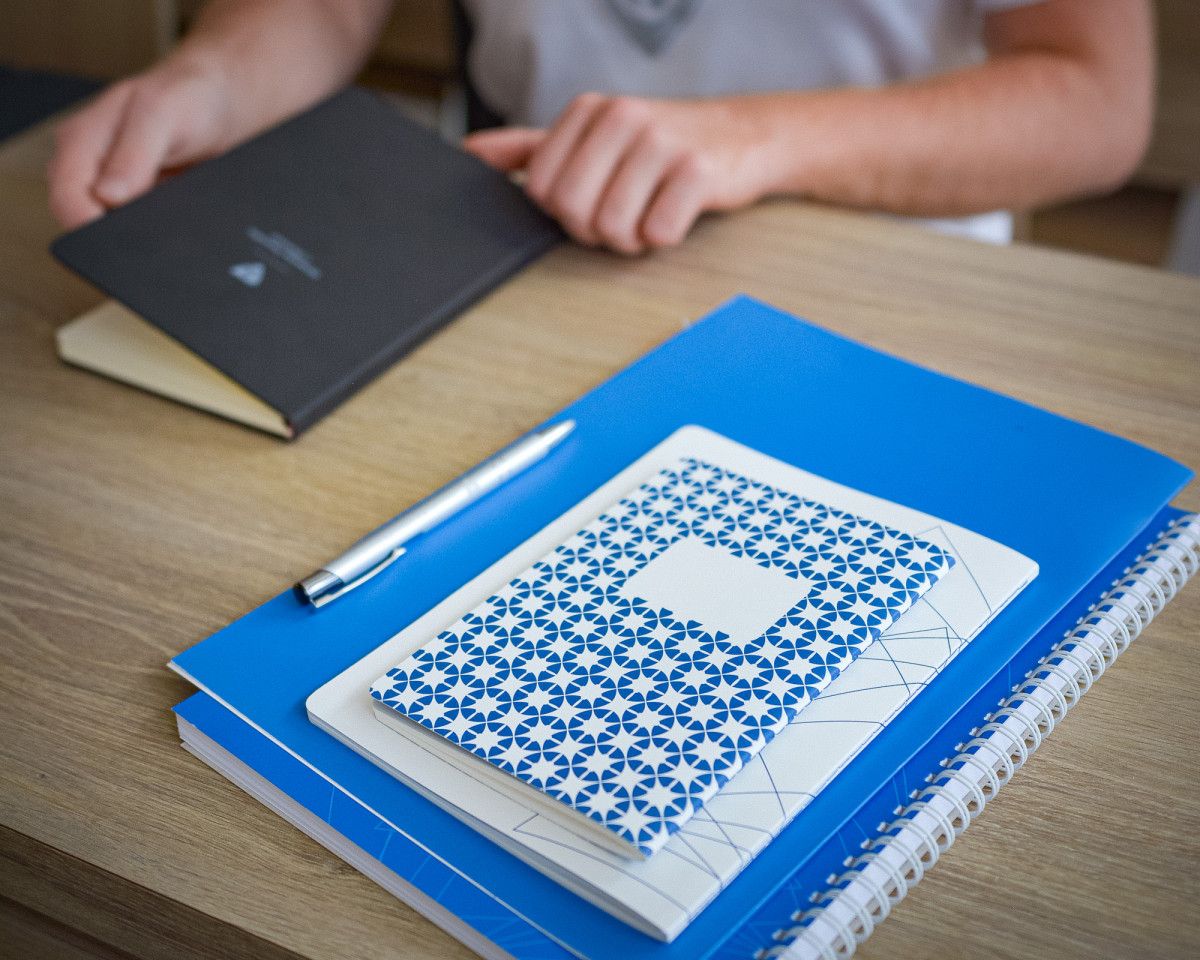 Equip yourself for semester blocks and UP station writing!
Some of the semesters have already started, others are still waiting. Whether you study full-time or within the current restrictions online, you will definitely need various workbooks, blocks, blocks, pens, pencils. In UPoint, you can choose from a wide range of stationery. A5 ring blocks in faculty colours, large blue ring block, black Basic notebooks with hard plates and rubber band and bookmark, luxury notebook Style from olomouc workshop, tear blocks or notebooks in retro style. You can write in them "ordinary" silver UP pen, or perhaps a luxury pen with a Czech garnet. The choice is entirely up to you!
Don't forget to show your ISICa or UP student card when shopping in a brick-and-mortar store – you'll get a 10% discount! We recommend that you also throw in one of our diaries or calendars, so that during the semester you do not lose track of time and forget to perform tasks in time.